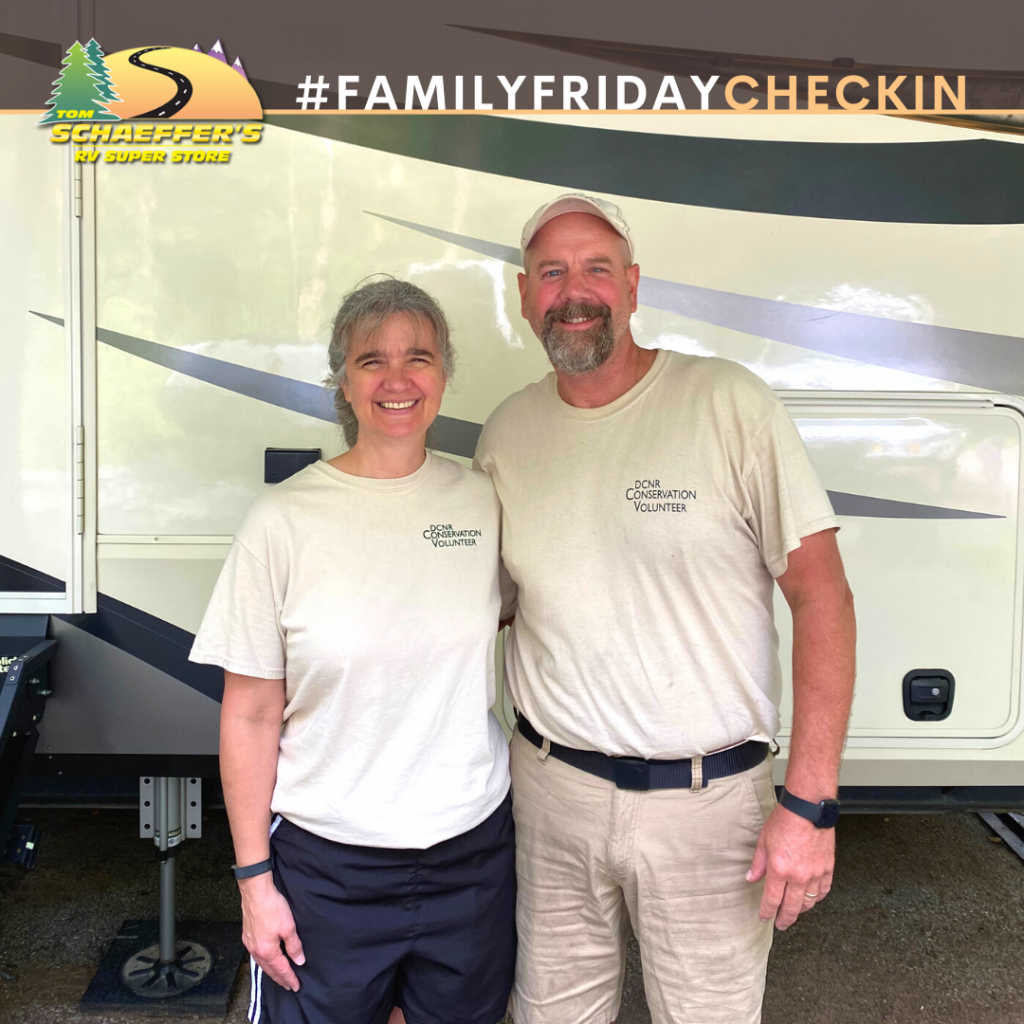 Have you ever dreamed of living full time in your RV and traveling the country? You are not alone. We had that dream too and spent 12 years working to make it a reality. Twelve years seems like a long time to plan but understand, there are LOTS of people who don't plan at all and just decide one day to sell everything and hit the road. Everyone's journey into this lifestyle is unique. We are the kind of people who feel more comfortable having a plan when making major life decisions. Here are some things we considered that helped make our dream come true! Maybe they will be helpful for your dream as well.
Income – How we were going to earn money on the road was a big question for us. We are not old enough to tap into our retirement income so we knew we would have to "work differently" to cover our monthly expenses. Enter the concept of Workamping and Workamper News (workamper.com)! Their website, jobinars, and magazine publications answered all our questions. They helped us to realize that jobs for people who live on the road full-time are available in campgrounds, State and National Parks, sugar beet harvests, warehouses, pumpkin patches, amusement parks, Christmas tree farms, ranches, summer camps, etc. A lot of people who are full-time RVers may also be able to maintain their existing jobs if they can work remotely and have good internet/WIFI connections. Over the past two years, we have volunteered in a State Park, a living history museum, a privately owned campground, and at the Michigan Sugar Beet Harvest. [Disclaimer: we receive no compensation from Workamper News and recognize that there are multiple companies helping people to live the RV lifestyle. Workamper News is just the company that we used for information and resources.] 
Expenses – Living on the road can be less expensive than living in a "sticks and bricks" home. Before going full-time, we made a list of what expenses we would still have and tried to estimate their monthly costs so we would have an idea of how much income we would need to earn. The three biggest expenses we have incurred so far are food, fuel, and insurances. We would also suggest factoring into your budget expenses for maintenance on your RV and/or tow vehicle.
No Debt and Money in the Bank – Although plenty of people who live on the road have debt, we felt more comfortable starting our new life debt-free with money in the bank for those "OH NO" moments. Paying off all our debt (including our camper and truck loans) and having money in the bank before going full time, gave us less anxiety about having to earn a monthly income.
Health Insurance – This is a question we get asked a lot! Before the Affordable Care Act, how we would pay for health insurance was always a mystery to us. Luckily, Pennsylvania has created a state Marketplace and due to our low yearly income, we qualified to purchase affordable, quality health insurance through pennie.com.
Mail – There are lots of options for receiving your mail while living full-time in an RV. Since we still own our home and that is our domicile, we have a family member who gets all our mail and only sends important stuff to us at our current location. You may feel more comfortable using a mail forwarding service.  
Have an exit plan – While living on the road may seem perfect for you, it isn't for everyone, and that's OK. Although we have camped together for over 30 years, we were realistic about the possibility that we might not like this new full-time lifestyle. Consider what you would do if you wanted to return to your previous way of life. Where would you live? Where would you work? Having an exit plan helped reduced our initial anxiety about living on the road full time. However, after living this lifestyle for almost two years, we don't foresee having to use that exit plan for a very, very long time.