If you are feeling overwhelmed by the amount of people at your campsite this year, chances are you aren't alone and you have a justified reason to feel that way!
According to the RV Industry Association, 43,035 units were shipped in July this year. This number is almost a 54% increase from last year's numbers, which totaled in at 28,044 units shipped throughout July 2019. It's the highest we've seen in four decades! Production was up for both towable and motorized RVs, with 39,160 towable RV units (up 56.6%) and 3,875 motorhomes (up 27.4%) shipped throughout July.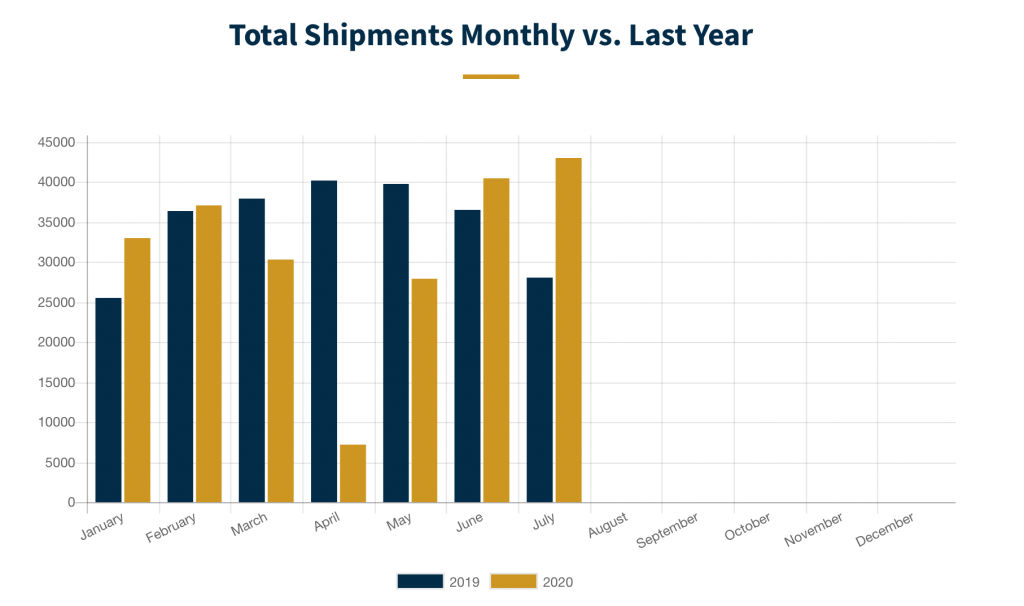 "RVs have been the ideal way to travel this summer, providing the freedom and fun of RVing while also allowing people to control their environment. As we look towards fall, families and professionals who can work and learn from the road will continue to drive interest in RVing. Our manufacturers are working very closely with their dealer partners and component suppliers to meet the increased demand for RVs," explains Craig Kirby, President of the RV Industry Association.
Cue The "AirBnB of RVing"
If you've found your usual campground isn't the retreat that it usually is due to the popular demand of camping right now, try Harvest Hosts! For just $79 a year, you will be a member of this community, which allows you to stray off the beaten path of popular RV parks and experience something new. Being a member of Harvest Hosts allows you the luxury of staying at nearly 1,300 wineries, breweries, farms, and other unique attractions throughout the country. For an additional fee of $40 a year, you can get access to the Harvest Hosts +golf plan, so you can stay at golf courses and country clubs, too. You'll also have access to spa facilities and restaurants.
The yearly membership fee of $79 is equivalent to the average price of two or three nights at a budget friendly RV park according to Cruise America. Given this, the current popularity of camping, and the limited ability to travel internationally, it is no wonder that Harvest Hosts has seen an increase in memberships this year. Harvest Hosts has been keeping up with this demand by recruiting nearly 100 new locations and hosts each month.
Requirements To Stay at A Harvest Hosts Location:
Since your host isn't the typical campground, staying at a location with hook-ups available is not the norm. Because of this, Harvest Hosts requires that all members are self-contained. Each host's information page will display whether or not they have electricity or water. Although all RVs must be fully self-contained, Harvest Hosts welcomes all classes of RVs. Sleeping in cars or trucks, tents, campers with tent pop-outs, and mini vans are prohibited.
How Harvest Hosts Works:
Once you become a member of Harvest Hosts, you can go to each hosts' information page. Here, you will find contact information for each host, along with information regarding when you can check in. On average, a 24 hour to 2-week period of advanced notice is recommended to make a one-night reservation with a host. It may be best to contact a potential host sooner rather than later to check for availability. Although most hosts have multiple parking spots at their location, the popularity of RV life may be causing host sites to fill up more quickly than usual.
A First Hand Experience:
One of our favorite RV couples, The Dregers, used Harvest Hosts twice while traveling across the country for nearly a year in 2019. "It was such a unique and fun experience! Our only regret is that we wished we used it more. We almost stayed at an alpaca farm one night" says Kate Dreger. The Dregers stayed at two wineries: Ingleside Vineyard in Colonial Beach, Virginia and Shiloh Vineyard & Winery in WaKeeney, Kansas. Although they only used Harvest Hosts for two nights, they got their money's worth! Kate explained that "those two nights were about the same price as if they were staying at a KOA or local campground, and it allowed for a different kind of RV experience!"
Kate recalls the memorable experience her and her husband, Alex, had at Shiloh Vineyard. "The owner took the time to show us around the property and tell us about the history of the land, the structures on the property, and about future plans for the winery. He showed us the farm that is also on the winery. It is home to many sheep, goats, donkeys and more. They also made delicious cheeses from their animals!"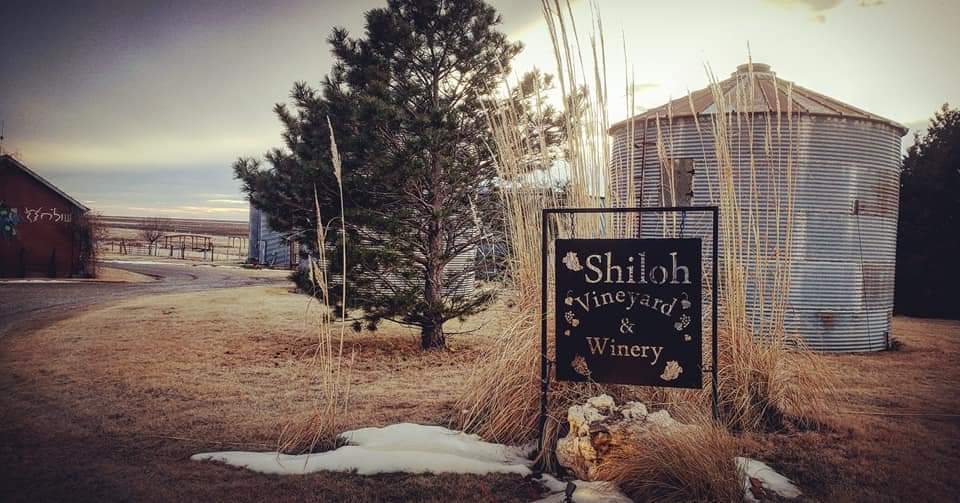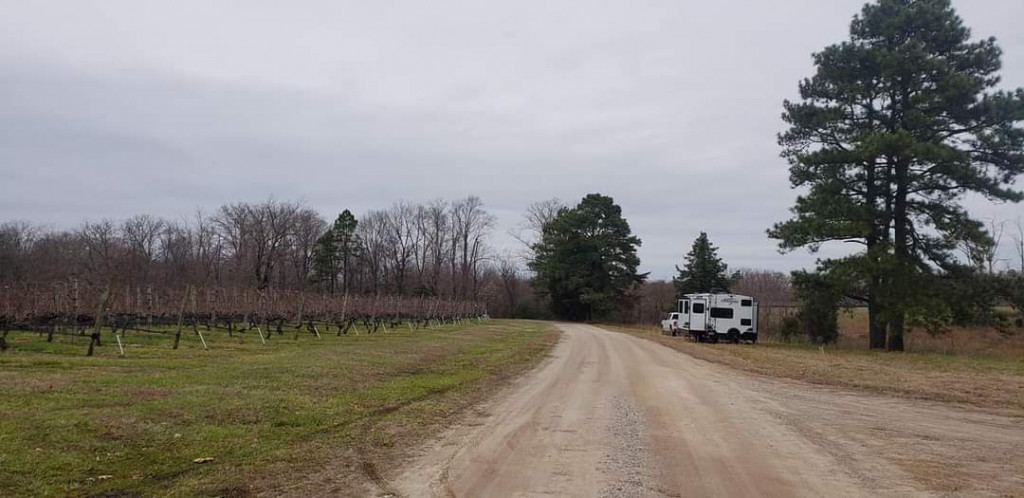 "After paying the affordable yearly fee, you can stay at any of the available locations free of charge. All they ask in exchange is that you support whatever business they have – attend a wine tasting and purchase a bottle or two, donate to the farm, pay the admission fee to explore the museum, or maybe purchase a souvenir."
Pro Tip: If you sign up for Harvest Hosts before September 30th, you can get 15% off your annual membership. Just use the code: FALL when you checkout!
*Photos courtesy of Kate Dreger. Follow all of the Dregers adventures #DrivingWithTheDregers on our blog!