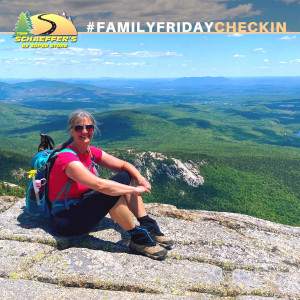 Greetings from North Conway! We have been workamping here for almost 12 weeks now. We thought we would focus this
#FamilyFridayCheckin
on some of the pros and cons of workamping. One of the best parts of workamping is getting to travel and see this great land!! We live in an amazing, diverse country, and every state has something different and interesting to see and do. Because we live in the same place for 3-6 months, we get to know the area well and experience it like both a tourist and a local.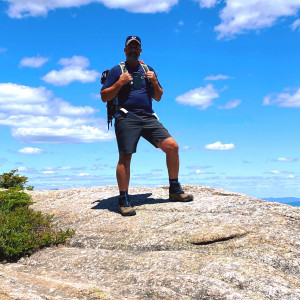 As a workamper, you get to meet a lot of great people! We have become friends with our fellow workampers and hope to continue to have relationships with them for many years to come. You also get to enjoy short-term relationships with the guests who stay in the campground. Workamping is a great opportunity to try different jobs. If you find you don't like your job, the good news is it will only last for about six months and then you can go on to the next job and do something different.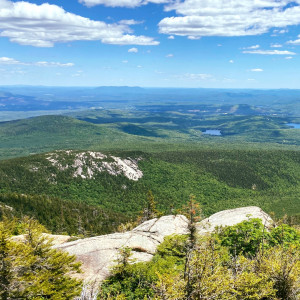 Of course, there are all kinds of other perks about living and working in your camper. The cost of living is less than in a house, and you get to choose where you want to live and work. You get to negotiate your working conditions and pay. Since you live where you work, the commute is short. Our commute takes about 10 seconds.Of course, living where you work has challenges as well. You may find that "leaving work at work" at the end of the day is hard. Space is limited living in a camper, so you have to be selective about what you buy and keep. Sometimes that 37-foot fifth-wheel feels a little cramped.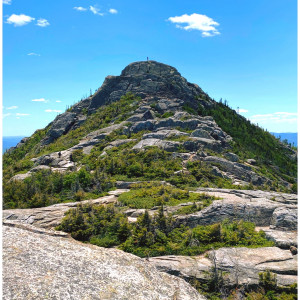 Of course, the BEST part of being a workamper is that you get to CAMP EVERY DAY!!!
Here are some pictures of our hike up Mt. Chocorua, NH. The 360-degree view from the top is unbeatable!!